"Remove Intoxicated Drivers"  – 

National Headquarters
The original Anti-DWI National Organization in the United States, founded in 1978 by Doris Aiken.
Doris began the battle against drunken driving when she learned of the deaths of Karen(17) and Timothy(19) Morris, who were killed by an intoxicated 22-year-old driver on December 4,1977. They were the Morris's only children. RID relies on volunteer citizen activists, with Chapters or coordinators in 42 states. RID was given an "A" rating among non-profit organizations by the "Independent Charities of America". Only 2000 organizations out of 1 Million reviewed receive this Award.
RID stands alone in spending 80% of funding on programs, only 20% on administration. No professional fundraisers are used. Funds raised by RID Chapters are used solely for programs in their local communities. RID-USA  does not receive funds from the Alcohol Industry
Contributions to RID-USA go towards our support of DWI victims advocacy and DUI awareness.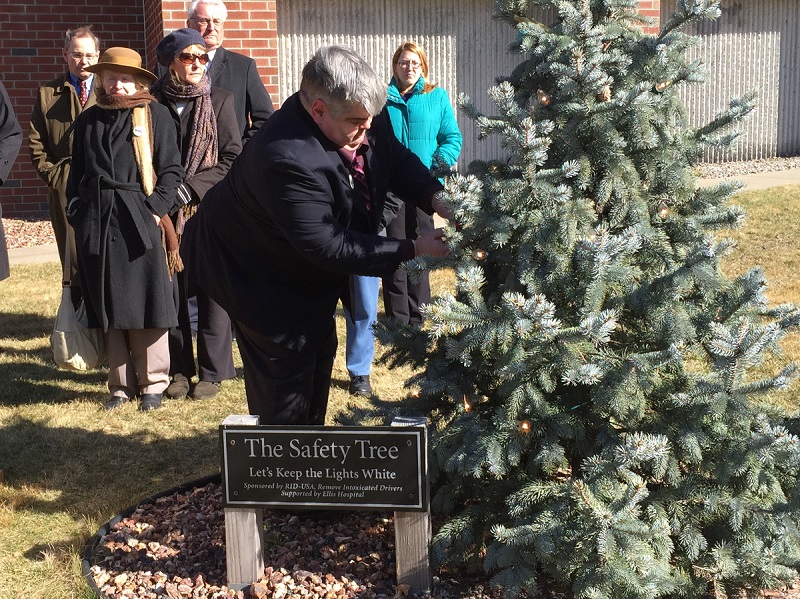 Remove Intoxicated Drivers hosted a Safety Tree Event at Ellis Hospital 
Photo/ Steven Cook Daily Gazette
RID HONORS THREE VICTIMS WITH
SAFETY TREE LIGHTING CEREMONY
A brisk, cool spring day served as a backdrop to the first ceremony honoring victims with the Safety Tree Lighting Event at Ellis Hospital. In 2008, RID president, Doris Aiken conceived the idea of having a Safety Tree as a way to pay tribute to those who lost their lives to drunken drivers. RID Vice President, William Aiken, Schenectady Mayor Gary McCarthy and Schenectady District Attorney Robert Carney all spoke at the event, delivering passionate speeches on the importance of driving sober while still acknowledging the enormity of the problem.
On September 4, 2015 in Duanesburg, NY, Betty Brockhum, Vanessa Cohn and Summer Penney were returning from a back-to-school shopping trip when their vehicle was struck head on by an SUV driven by Joseph Duffy, 27 who was attempting to pass several cars ahead of him. Cohn was killed instantly, her daughter Penney died soon after while Brockhum died from her two weeks later from her injuries. A grandmother, mother and daughter representing three generations in the same family are gone today because someone refused to obey the law to driver sober.
Three red lights replaced white ones on the safety tree to symbolize the deaths of these three women. . A second Safety Tree was established in Hudson, NY where six victims who lost their lives to drunken drivers have been honored since 2011. The Hudson Safety Tree represents Columbia and Greene counties.
Alcohol Overdose facts and fatality information in DVD, "Without Warning". Parents who have lost their teenager children to AOD. DVD on binging (Without Warning) DVD. Information on effects of high BAC and lower BAC findings. RID was formed two years prior to MADD.RID supports and advises SADD teachers and leaders in High Schools. RID supports ignition interlocks, a technical lock on car starters. Tests blood alcohol level on breath of driver. Cars won't start if .02 BAC or higher is present. Please read our current  RID Newsletter CITIZEN ACTION NETWORK REMOVE INTOXICATED DRIVERS If you are a victim of a drunk driver, here are the necessary steps you need to pursue justice. You have a right to the police report of the crash and you have a right to make a request to give a victim impact statement to the Court. If you have a police report, you may want to contact the District Attorney in the County where the crash occurred. If you don't have a police report, you need to contact the police department in the jurisdiction where the crash occurred and request one be sent to you. If you click on the link below, then select the County in New York State where your case is being adjudicated. You will find the necessary contact information for the police department, District Attorney and the County Clerk's office. Ask the County Clerk to inform you about any dates regarding your case. If you wish to make a victim impact statement, you should contact the County Clerk's office. If your case is being handled outside of New York State, follow the same guidelines listed here once you have found the correct County Website. www.nysegov.com/citguide.cfm?context=citguide If you have any further questions regarding this process, contact RID at ridusa@verizon.net or on our toll free line 888 283-5144.
Activism Then and Now
By Doris Aiken
When I started Remove Intoxicated Drivers there was no Facebook or Twitter to organize or rally the troops around. Our first meeting took place in the Unitarian Church in Schenectady. A local newspaper reporter covered the event and wrote an article the next day that featured my phone number. I was surprised by the volume of calls I received from angry victims who felt they had been denied justice.
I met with Janet Bessie, an activist from Rochester and began to network with her, building contacts with victims of drunken driving. It wasn't until I appeared on "The Phil Donohue Show, two years later that RID really took off. We grew from a few chapters in New York State to a national organization with 62 chapters in 42 States. RID succeeded in advancing the first victim impact statement in New York State for DWI cases.
Shortly after the Donahue appearance, a group of activists concerned about the negative effects of advertising alcohol banned together to form the SMART (Stop Marketing Alcohol on Radio & Television) campaign. When they ask me to join their campaign, I agreed, not realizing the repercussions of that decision.
Once the TV Broadcasters caught wind of my association with the SMART campaign, they viewed RID as a threat to their bottom line. Thus, the invitations to appear on national television began to disappear. Many of the major newspapers and magazines were heavily funded through alcohol ads. They didn't appreciate my connection to the SMART campaign either. So RID got the cold shoulder from the print media as well.
I even did an interview with 60 Minutes that took three hours to film and it was cut out from the segment entirely. 60 minutes showed a few seconds of our volunteers participate in court watching. My choice to be part of the SMART campaign almost crippled RID. Other anti-DWI organizations that chose to take money from the alcohol industry benefited from our media blackout.
Today, RID is taking advantage of social media to get our message out to the public. We have partnered with an on-line legislative service, "Legicrawler", which allows us to monitor and track bills concerning DWI and Alcohol policy. RID receives reports on the status of DWI bills in five states on a weekly basis or whenever there's movement on a bill. Legicrawler helps RID to strategize with our chapter leaders about which bills to support.
Our website has news articles, opinion pieces and comments from our readers. The Website also features RID's Citizen Action Network which instructs victims how to navigate the legal system and who they need to contact regarding how to follow up on their case. If you have a concern or need to reach me, you can contact me at ridusa@verizon.net or call our toll-free number (888) 283-5144.
I have been in this business of advocacy for 37 years. You have to adapt to the curveballs life throws at you. There have been enormous changes that have taken place in technology since we started. Luckily, I have a great staff, engaged board members as well as energetic chapter leaders that allow RID to succeed in meeting the many challenges posed by drunken driving. Your support makes it possible for RID to continue to fight the good fight.
Thank You!
Doris Aiken, President
Remove Intoxicated Drivers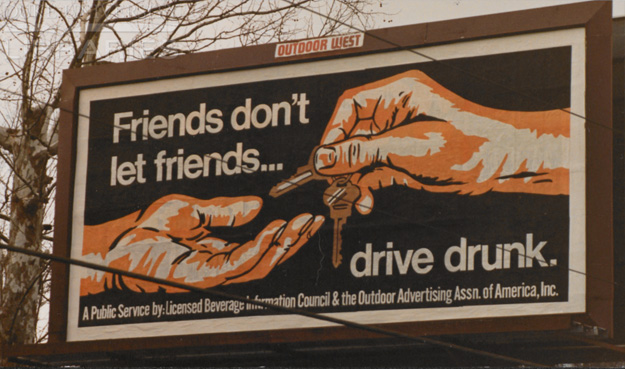 The President's Letter: Messaging Matters
By Doris Aiken
Al Crancer's report on the public service announcement and their effectiveness in combating drunken driving confirms what I have believed for a long time; when it comes to deterring drunken driving messaging matters.
With so much at stake, our government has to pay better attention in monitoring what's the best approach to warning young people in particular, the importance of driving sober. Peer pressure is a huge factor among youth in doing the right thing or the wrong thing. Tapping into that element should be a key focus of sending a successful message.
Mr. Crancer's report reflects on what's succeeded and what has failed. I shouldn't be too critical of NHTSA (National Highway Traffic Safety Administration) since analyzing these trends can take a long time. However, now that we have clear data that the earlier messaging was far more effective, there needs to be a return to the Public Service Announcements that were more direct in connecting with young people.
I worry that the decision makers place more value on sending messages that are politically correct and put less emphasis on the track record of success. Corporations often go back to using slogans that were successful in the past. Why can't our government take a page from the private sector's playbook by bringing back a campaign similar to "Friends Don't Let Friends Drive Drunk"?
Any serious effort by the Government to educate and deter young people from driving drunk should incorporate primary messaging as a central theme of the campaign. As Al Crancer points out the recent campaigns, such as, "Drive sober or get pulled over", and "Drunk driving is buzzed driving" have shown to correlate with higher DWI rates over the years. NTHSA's own data proves this point. So let's encourage NTHSA to learn from its history by putting together the most effective messaging to help keep the roads we share safer for everyone.
Note: Al Crancer's full report on effective messaging by NTHSA will appear in the RID Spring Newsletter.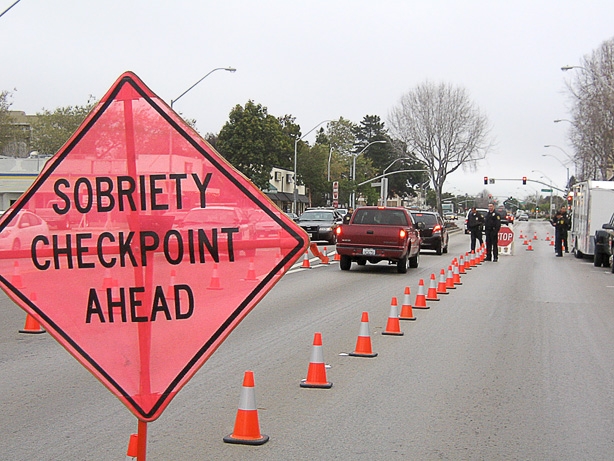 LegiCrawler Service is now available through RID see link below
While we don't advocate any specific legislation we now provide access to this link for informational purposes.
RIDs partnership with LegiCrawler allows you to have access to up to date information on Legislation in your State.
Please follow the link below , Choose your State, and then enter your search www.legicrawler.com/ridn/adm.html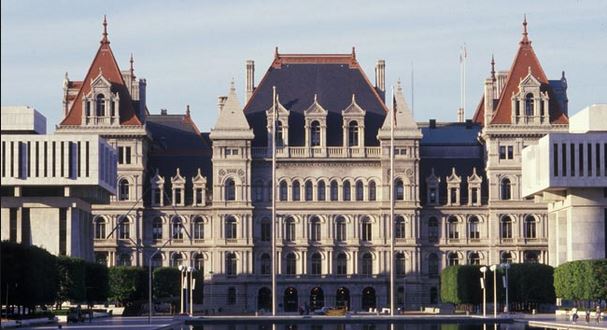 Please visit our new Facebook Page where get the latest news and post your feedback on Remove Intoxicated Drivers. Project RID-C.A.N.(Citizen Action Network) utilizes action network. Members of RID refer victims to key officials in their locality to get involved in their own case situation. Instructions given to RID volunteers. Court watch project. Binge drinking and teenage addiction. Special effect on teen drinkers who's brains are not fully developed. DVD (Without Warning). DWI victim advocates RID members volunteer to sit with victims in court sessions, acquaint them of their rights.